The Writing Hufflepuff did this game/tag and I decided I wanted to do it as well. Make sure to check out her blog!
She gave me the letter B. The point of the game is to choose your favorite book, etc. that starts with the letter.
Let's get started, shall we?
---
Favorite Book Starting With B:
The Battle of the Labyrinth by Rick Riordan
While this isn't my favorite in the series, it's the only one that starts with B, so… I love this series so much, so this was pretty much a given.
Book I Want To Read Starting With B: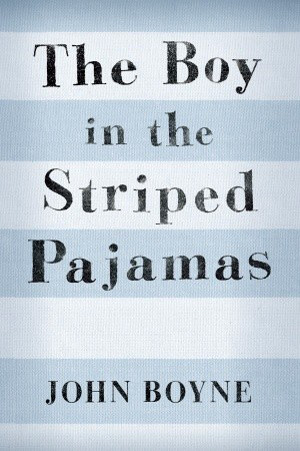 The Boy in the Striped Pajamas by John Boyne
Again, pretty much a given. I'm so excited to read this and I've been meaning to read this forever.
Favorite Author Starting With B:

Bracken, Alexandra
I couldn't think of any authors whose first names start with B, so I went with last name instead. Author of The Darkest Minds, one of my favorite series, I had to choose her.
Favorite Song Starting With B:
Better than Revenge by Taylor Swift
and
The Ballad of Mona Lisa by Panic! At The Disco
I couldn't pick just one, so I picked both.
Favorite Movie Starting With B:
Brave
This is one of my favorite Disney movies of all time. It took me so long to think of an answer for this.
---
Thanks for reading everyone! And if you'd like to do this too, leave a comment and I'll give you a letter.
~ RJ