I want to start by saying sorry for the lack of posts recently. I just have no idea of what to post other than reviews. Anyway, today was my last day before spring break, which means I now have two weeks ahead of me to read, watch Netflix, and overall not have to think about school.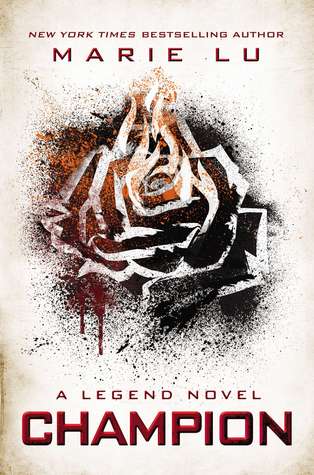 This weekend, I want to finish reading Champion by Marie Lu. As of right now, I'm only fifty pages in, but I feel as though I can read it fairly quickly. Or I'm hoping so at least.
I also want to finish reading The Bane Chronicles by Cassandra Clare. I've completed seven out of the eleven stories, and I'm really, really enjoying them so far.
If I manage to finish those two books, I'm not really sure what I'd like to read. But we'll cross that bridge when we get to it…
What are you planning on reading this weekend? And if you have any suggestions for post ideas, let me know because I'm in dire need of some inspiration.
~ RJ